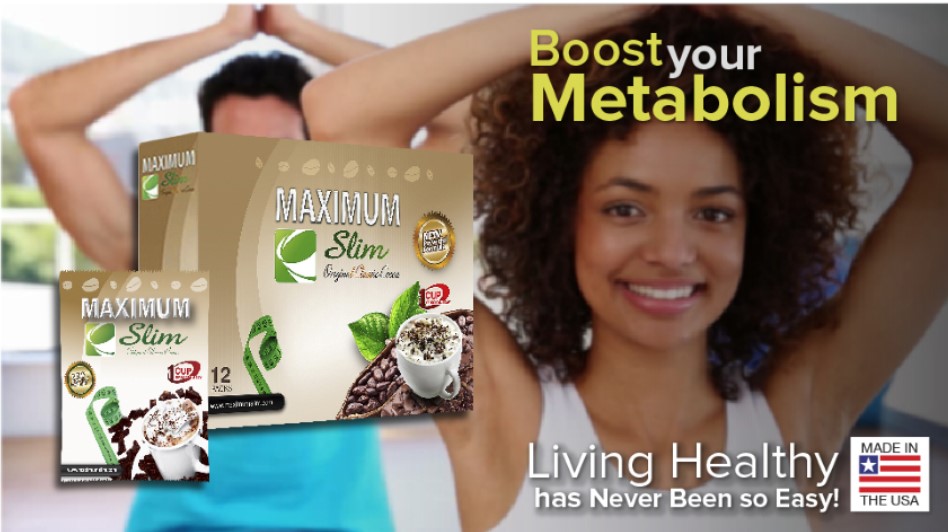 Get the Results You Want!
Maximum Slim Original Classic Cocoa has shown that it is a natural, healthy, and safe wellness drink that may result in amazing health benefits. The exceptional blend of cocoa and natural herbal extracts, preserves the essential health benefits of the cocoa flavonoids while maintaining a rich cocoa flavor and the convenience of an instant cocoa drink.


Maximize Your Results!
With sensible eating habits and an exercise plan, Maximum Original Classic Cocoa can ignite a powerful journey. Customers have experienced significant results in as little as 14 days.
Drink Cocoa and Feel Great!
The cocoa flavoring is praised for its higher level of antioxidants, and it's protective effects on cardiovascular health. With just one cup per day, you will enjoy a great tasting cocoa, while on the path of achieving your fitness goals.
DISCLAIMER:
CONSULT A PHYSICIAN BEFORE STARTING ANY WEIGHT LOSS PROGRAM. MAXIMUM SLIM IS RECOMMENDED TO BE USED IN CONJUNCTION WITH A HEALTHY DIET AND EXERCISE PROGRAM. RESULTS VARY DEPENDING UPON STARTING POINT, GOALS, TIME, AND EFFORT. CONSEQUENTLY, MAXIMUM SLIM DOES NOT GUARANTEE RESULTS.
IMPORTANT: USE ONLY AS DIRECTED. THESE STATEMENTS HAVE NOT BEEN EVALUATED BY FOOD & DRUG ADMINISTRATION. THIS PRODUCT IS NOT INTENDED TO DIAGNOSE, TREAT, CURE OR PREVENT ANY DISEASE. AS INDIVIDUALS DIFFER, THEIR RESULTS WILL DIFFER, EVEN WHEN FOLLOWING THE SAME METHOD. THIS PRODUCT IS RECOMMENDED FOR AGES 18 YEARS AND OLDER. THIS PRODUCT IS SUITABLE FOR WOMEN AND MEN, BUT IS NOT RECOMMENDED FOR PREGNANT OR BREAST-FEEDING WOMEN; CARDIOVASCULAR DISEASE, STROKE PATIENTS, AND ANY OTHER RELATED DISEASES.

****BE SURE YOU ARE GETTING REAL BENEFITS FROM THE REAL PRODUCT. FOR YOUR SAFETY, AVOID ALL FOREIGN BASED WEBSITES AND VENDORS ATTEMPTING TO SELL MAXIMUM SLIM PRODUCTS. ****